The Best of Ireland, Small Groups
Tour, Escorted tour
Land Journey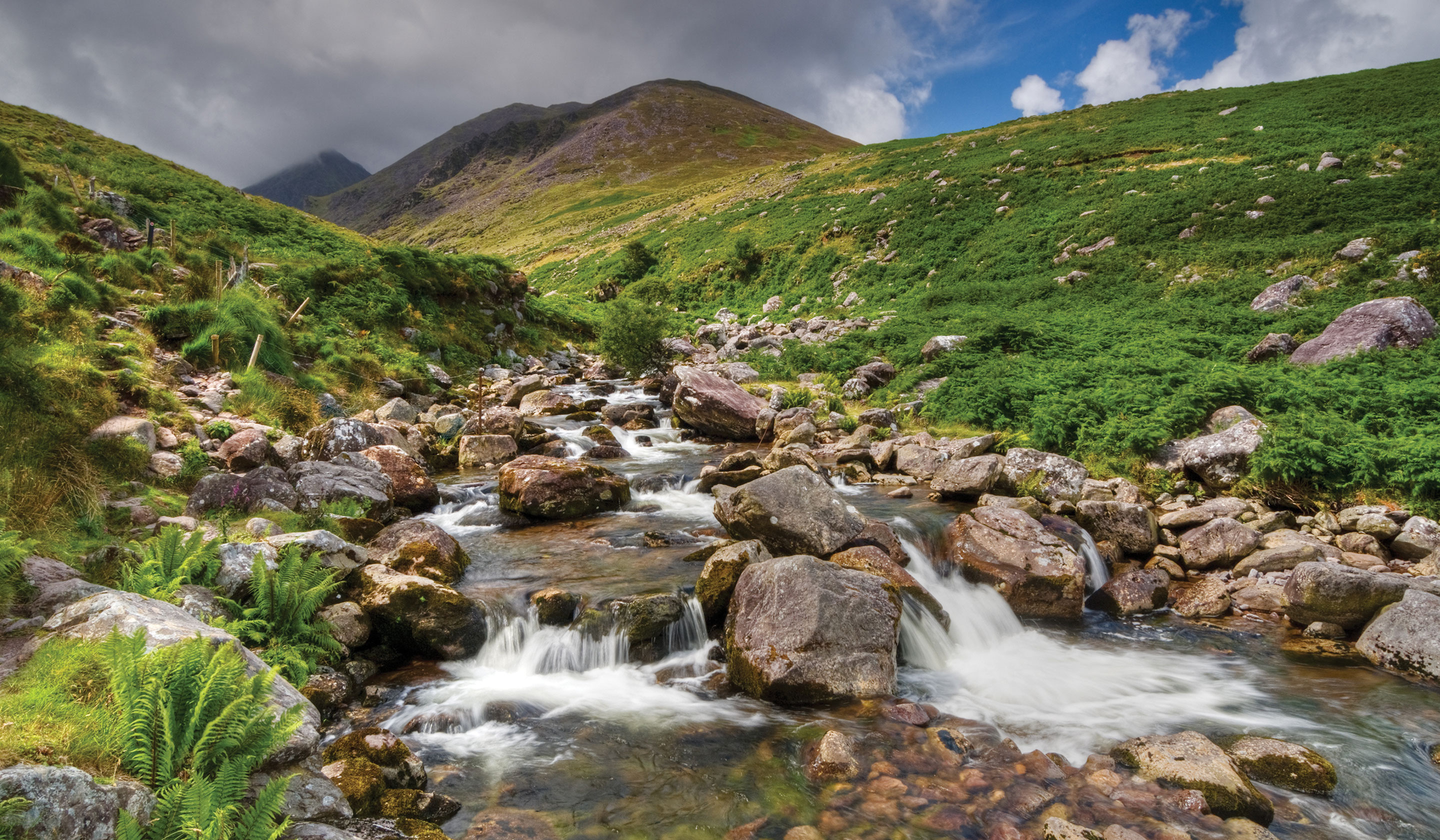 The Best of Ireland, Small Groups

Céad Mile Fáilte, Irish Gaelic for "one hundred thousand welcomes"... from the first dawning of a countryside morning to the setting sun over rolling green hills, an Irish welcome for visitors is genuine, exuding warm hospitality... Tauck's Yellow Roads take you from the Giant's Causeway in the north to the Ring of Kerry in the south – and along the way you'll stay at luxury accommodations including grand hotels and elegant manor houses. Learn the story of three centuries of Irish emigrants building a new life in North America at the Ulster American Folk Park. Get a little taste of the artistic side of Ireland on visits to the Belleek Pottery factory. Experience past and present in Dublin and Belfast and the warmth of small villages. Have lunch with a family who run a working dairy farm. Explore the magnificent Titanic exhibit and enjoy a special 9-course tasting dinner inspired by the great ship's menu in the city where it was built, Belfast. Discover the centuries-old tradition of Irish Whiskey at The Jameson Experience. And explore what castle life is all about when you're a guest at Ashford Castle... All this and more on our new Small Group Ireland journey.
July 04, 2024
through
July 17, 2024
Book by:
June 30, 2024 7:00 PM
Itinerary Map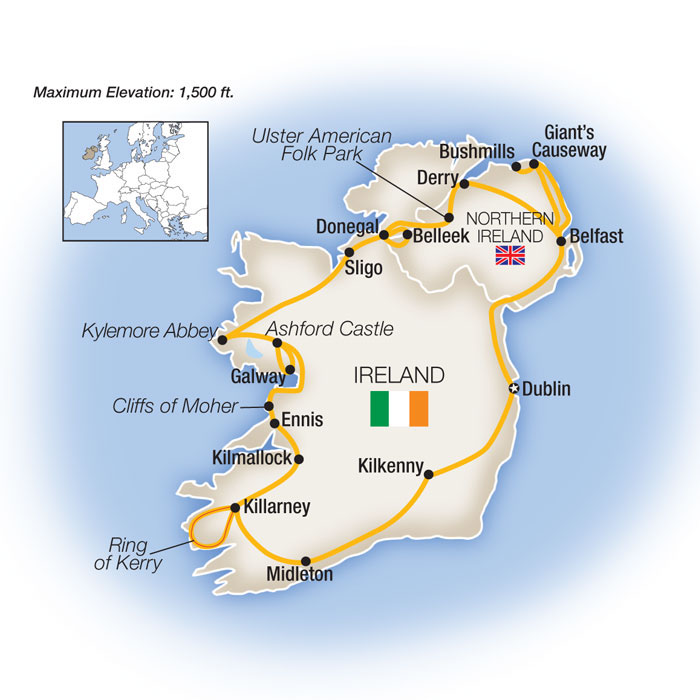 Derry & the Ulster American Folk Park
Loading Itinerary Content...
Additional
Offers

September 01, 2024

7:00 PM

September 04, 2024

7:00 PM

September 06, 2024

7:00 PM

September 08, 2024

7:00 PM

September 15, 2024

7:00 PM

September 20, 2024

7:00 PM

September 22, 2024

7:00 PM

September 27, 2024

7:00 PM

September 29, 2024

7:00 PM